Is your marina management software really that good?
There is a huge difference between great and poor marina management. Poor marina management has very little organization. Staff members are too busy reacting to the day-to-day challenges to properly focus on customer satisfaction or accurate reporting. On the other hand, great management has everything in place. Business processes and information well planned, and organized, ideally with a cloud-based CRM like Salesforce. While, customers and staff are energized by each other through positive interaction and communication. Everyone wants to manage their marina in this way, but it can be difficult. However, there is one incredibly simple way to get your marina back on the right track. You need a sensational cloud marina management software because you can grow your business by: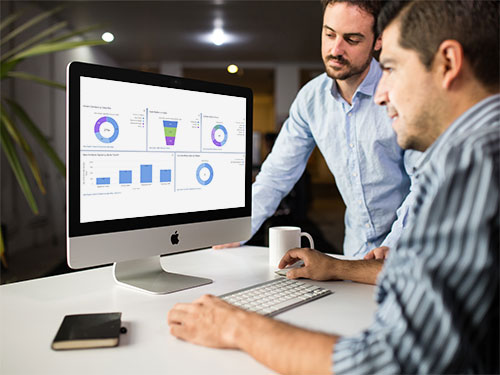 Increase your sales
You have a well-trained and talented staff. Yet, if you give them more tools to succeed, effective marina management can take your business to the next level. In addition, they gain a deeper understanding of your customers, business objectives, and cloud technology. One extremely important key to success is collecting data. Accurately collecting data can help your staff learn more about your customers more personally. A high-quality management system like the one offered by SmartMarinaPlus will give you instant results. It combines the best in automation and CRM technology. Thus, your staff will have more knowledge and insight into the preferences of your customers. Up-selling and cross-selling potential will certainly increase as a result.
Improve Customer Service
Great customer service is not only about daily interactions with customers. Truly rewarding customer service focuses on creating content through problem-solving, developing a knowledge base of your marina's collective experience, and collaborating in learning and sharing information. You can greatly improve your marina's operations by relying on an incredible marina management software like SmartMarinaPlus that emphasizes these key metrics. Data collection and on-the-job expertise mean that your customers always have helpful information at their fingertips.  Features such as service requests, productivity tools, and a public knowledge base make us the the best Salesforce cloud marina solution on the market.
Maintain Customer Loyalty
Attract more customers and make sure your existing customers come back and stay with us. Above all, happy customers return for another visit, share their positive experiences with family and friends, and post enthusiastically on social media about your marina. Hence, this leads to more revenue, growth, and satisfied customers. A remarkable marina management software needs to be a cloud marina software to keep track of important information regarding your customers. Their experience should be as positive stay as possible. We can do this by making sure we have the services they need, that they can easily purchase the services needed and their reservations are organized and fast.
Learn more
If you would like to know more about the best marina management software, check out www.smartmarinaplus.com. Try out a free marina software demo to learn more about CRM, cloud technology, and Salesforce. We are built on Salesforce.com and are a truly 100% cloud marina management software.therefore
Follow Us!